EyeLED Luminaire Recessed Down Lights
EyeLED Luminaire Recessed Down Lights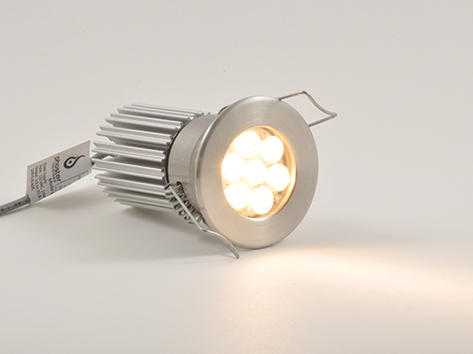 The Elumen EyeLED down light is a compact and powerful energy efficient down light that is ideal for both residential and commercial limited space applications, including ceilings, niches, bookshelves, displays and cabinets: where energy savings, long life and functional delivered light levels are required.
· 100% sustainable: all components are replaceable, recyclable, and/or reusable
· Multiple trim option available
· Eliminates maintenance and bulb costs for up to 50 replacements
· 9 and 17 Watt option available
Color Temperature
2,700 k - 3,000 k - 3,500 k - 4,000 k - 5,000 k 
 
Did you know that
In elevator, thanks to optimal thermal dissipation, LED lights provide a cool cab environment and additional HVAC savings.
With LED lights, elevator emergency back-up battery system provides up to 25 times more light for 3 times the duration during power outages, insuring a greater sense of safety for the building's tenants.